Dear Envirovac Customers, As a people-first company, we understand what you and your families are going through and the impact Coronavirus Disease 2019 (COVID-19) is having on all of our communities. We want to let you know that Envirovac is here to support you the best we can by ensuring our employees' and our customers' health and safety are top priorities. In an effort to find the right balance between customer/employee safety and our mission to provide you with the services and products you need, we've made some changes to our daily operations. Beginning Monday, March 16, the following steps are being implemented:
All of Envirovac technicians are being required to practice proper social distancing when communicating with our customers. They won't be offended if you ask them to take a step back
We've asked employees to not shake hands at this time
Employees will carry and utilize hand sanitizer regularly in addition to their already standard sanitary practice of regular hand washing
Technicians are also regularly sanitizing their iPads since our customers are required to sign digital documents
We are regularly screening our employees in an overabundance of caution to make certain no one feels ill or has a fever
We at Envirovac pride ourselves on adhering to the highest standards of cleanliness and professionalism. We've added these extra focuses to adopt the recommended best practices from the Centers for Disease Control (CDC). These steps outlined above have been put into place so that our company can continue to serve our communities to the utmost of our ability. What we do wouldn't be possible without the support of our employees and their dedication to serve our communities during this uncertain time. For that, I'd like to say
THANK YOU
to our work family for everything they do to support and serve our customers. Thank you for trusting Weather Engineers, Inc. as your committed community partner…You can count on us! If you have any questions, please contact our Customer Service Team at
904-478-9489
or visit our
Facebook page
for regular updates on the situation.
Same – Day Service • 7 – Days a Week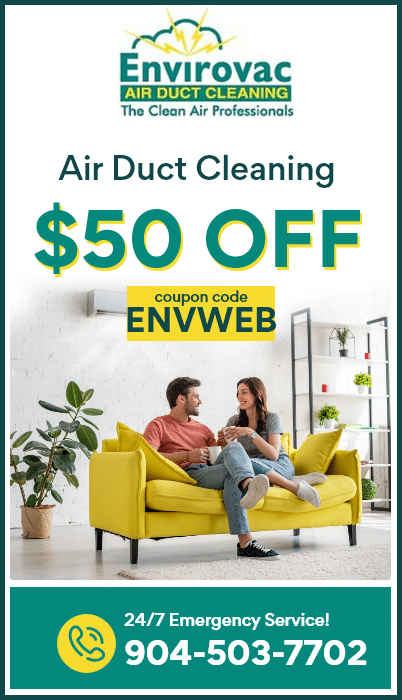 Excellent service. The technician was neat, clean, and knowledgeable. Very pleased with the service and availability of this company and would recommend this company to anyone.
Great service! The technician quickly discovered the problem and fixed it. The price wasn't bad either the technician explained everything thoroughly. Awesome company.
This company is very professional and honest they treat everyone here like family. I'm definitely glad to be apart of the family thank you!