Medical/Professional Duct Cleaning in Jacksonville, Ponte Vedra, Orange Park, FL and the Surrounding Areas
Air Quality in Hospitals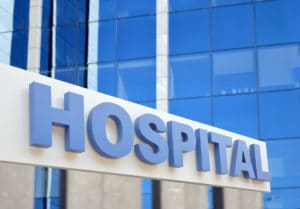 More often than not, the circle of life begins and ends in a hospital. It is a place of absolute joy and utter devastation. Whether being admitted to bring in new life or to try an eleventh-hour treatment, patients and their families expect a clean and sterile environment. While environmental service technicians can clean the surfaces surrounding a patient, they have no control over the air that they breathe.
Hospital And Urgent Care Centers
Many hospitals and urgent care centers have patients that are extremely vulnerable when admitted. They need an environment conducive to the healing process. This includes the very air that they breathe. Unfortunately, air ducts can become very unsanitary. This is especially true in a large building with many rooms and high traffic. Mold, dust, and bacteria can grow or become trapped in the vents. This can be hazardous to the health of the patients. Staff can also be largely affected, due to the long hours that many spend at their place of work. They can become sick themselves, which puts patients in more harm and reduces the productivity of the entire organization.
Clean Air
Patients and staff assume that the air they are breathing is clean, however air ducts are 'out of sight, out of mind' and can be easily overlooked. This allows bacteria to grow and be spread across the hospital, threatening those with already weakening immune systems. So as you can see, making sure that the air ducts in a hospital or any type of medical setting is immensely important. With over 20 years in the Indoor Air Quality business and certified by NADCA, FRACCA, NCI, NFACCA, and the Better Business Bureau, we here at Envirovac Air Duct Cleaning maintain that the air quality of any medical establishment is of the utmost importance. Please contact us at
https://envirovac.org/
or call us at
(904)-478-9384
and let us help you have the best HVAC system care available.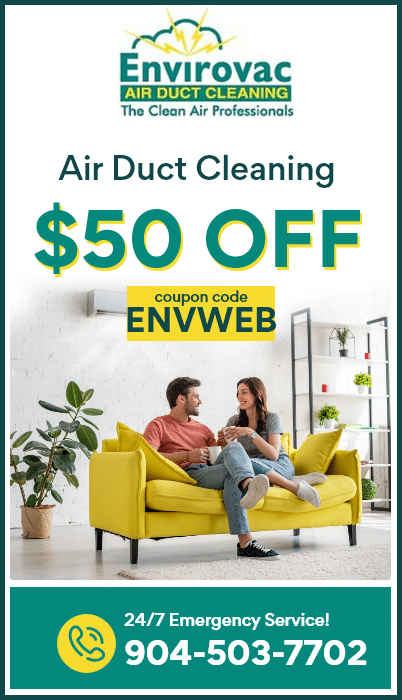 Excellent service. The technician was neat, clean, and knowledgeable. Very pleased with the service and availability of this company and would recommend this company to anyone.
Great service! The technician quickly discovered the problem and fixed it. The price wasn't bad either the technician explained everything thoroughly. Awesome company.
This company is very professional and honest they treat everyone here like family. I'm definitely glad to be apart of the family thank you!